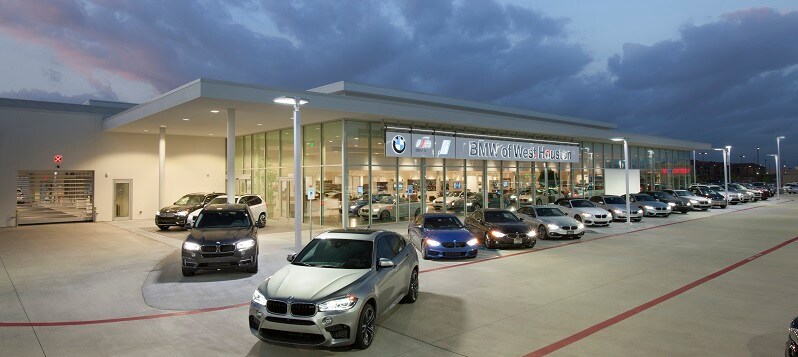 When you visit our new, state of the art facility, you'll quickly find that we are more than just a new BMW center.  Our dealership is a glimpse into the future of car buying, and represents the values of BMW of West Houston, Sonic Automotive & BMW North America.
From the environmentally conscious build, to the energy efficient construction, this building demonstrates attention to detail, and BMW West's commitment to a greener, cleaner future.
Our new facility is the first step to redefining our customer experience.  We know that our clients have come to expect a premium car when they think BMW, that's why we feel it is important and necessary to transform the car buying process and deliver the ultimate premium customer experience.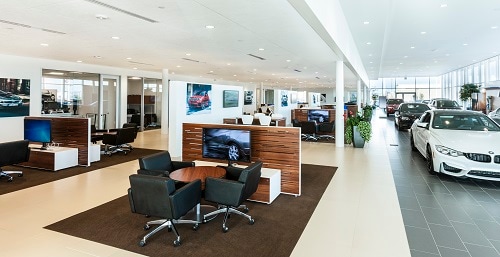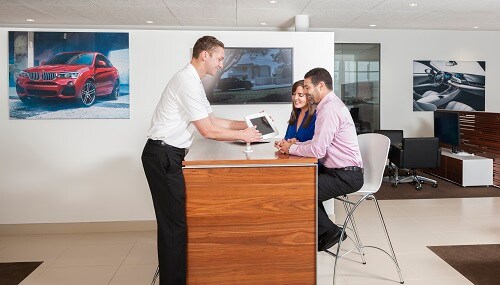 The open concept spaces encourage our guests to feel at ease in a no pressure environment.  You will note that there are no desks or sales cubicles; instead we have open spaces with interactive lounges. 

Sales associates are mobile, and they each have iPads that allow them to involve our clients in every step of the shopping experience, for a completely transparent process.    

We have introduced new state of the art tools to enhance the buying experience, now you do not have to imagine the vehicle you are designing with your client advisor, you can bring it to life with our 3D tools.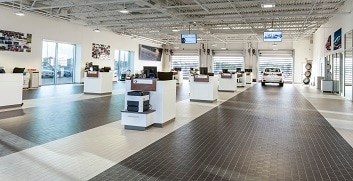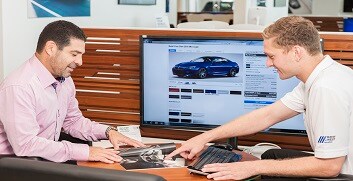 We have added BMW Geniuses to compliment what we have done in the facility  environment.  The BMW Geniuses are  highly trained associates that are here to demonstrate our product features and innovative engineering.  They are at your disposal to answer any questions even long after you purchased your BMW. 
It is in honor of our customers' passion that we have re-imagined the BMW experience.
We know your time is valuable, so we've created a service center that can deliver faster more efficient service process designed to get you in and out in less than 8 minutes when you drop your vehicle off to us, yes, it is a lofty goal, but all of our goals have been.
Just like you, the team here at BMW of West Houston thinks of each BMW as a piece of artwork and superior craftsmanship, and we are here to celebrate this artistry each and every day. 
BMW of West Houston is dedicated to sharing our enthusiasm for these amazing cars and introducing BMW to the next generation of drivers.