Brake Services
at BMW of West Houston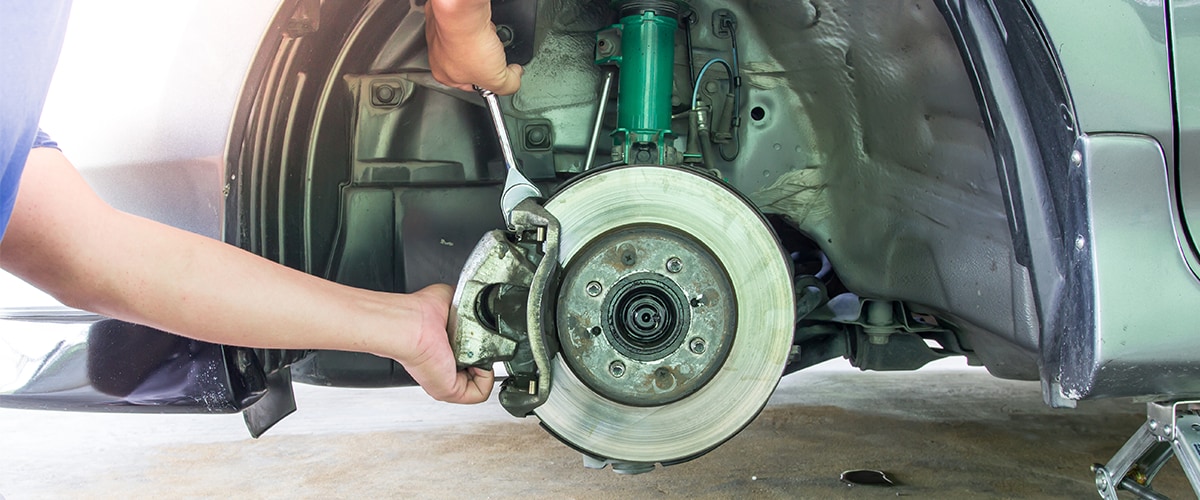 Your Reasons to Schedule Brake Service with the Team Here at BMW of West Houston
The functionality of your vehicle's brake system is of critical importance to the safety and security of both you, your travel companions and the public. And here at BMW of West Houston, our team of certified mechanics can help you maintain maintenance upkeep of this essential configuration, conducting everything from inspections to repairs and replacements on your behalf when choosing to schedule service here in the West Houston area.
Service Your Way
$100.00 Off
$50 Off $300, $75 Off $500 or $100 Off $750+ in Service Repairs
Brakes
$50.00 Off
Replace Brake Pads and Rotors
Why Service My Car's Brakes in West Houston?
Our factory-trained service technicians can pinpoint issues with your brake system accurately when utilizing diagnostics equipment inside our Katy, TX service center. From here, we can make recommendations on your behalf based on what we find, fine-tuning this system and replacing major components accordingly. To ensure your brakes are properly serviced and fine-tuned repairs or replacements are issued, we recommend sticking with the certified maintenance professionals available at our convenient dealer location.
When to Consider Scheduling Brake Service
No strict service guidelines apply when it comes to your vehicle's brake system. Several factors - from driving habits to the area you live, weather conditions and more - may impact this timeline in one manner or another. We recommend having your brakes inspected every six months - along with other upkeep service such as tire rotations - to check on the wear condition of main components that include pads, calipers and drums.
Respective signs such as screeching, lack of responsiveness with the brake pedal activated, an odor emission, or warning light indicator will reveal problems and prompt an immediate brake service appointment.
Why Regular Brake Service Matters
Unresponsive, worn or damaged brake systems can cause a myriad of different issues as a vehicle owner and operator. First and foremost, these issues could lead to a compromise of safety. Ride quality and performance may also suffer as a result, and you could find yourself spending more on costly replacements down the line if not initially addressed and routinely monitored.
Prioritize a Brake Inspection, Service and Repair Appointment Today
Check in on the status of your vehicle's brakes with professional maintenance assistance here in Katy. Our service team looks forward to working with you directly and invites you to contact us during regular business hours to learn more.
Hours
Monday

7:00 AM - 7:00 PM

Tuesday

7:00 AM - 7:00 PM

Wednesday

7:00 AM - 7:00 PM

Thursday

7:00 AM - 7:00 PM

Friday

7:00 AM - 7:00 PM

Saturday

8:00 AM - 4:00 PM

Sunday

Closed