Alignment Services
at BMW of West Houston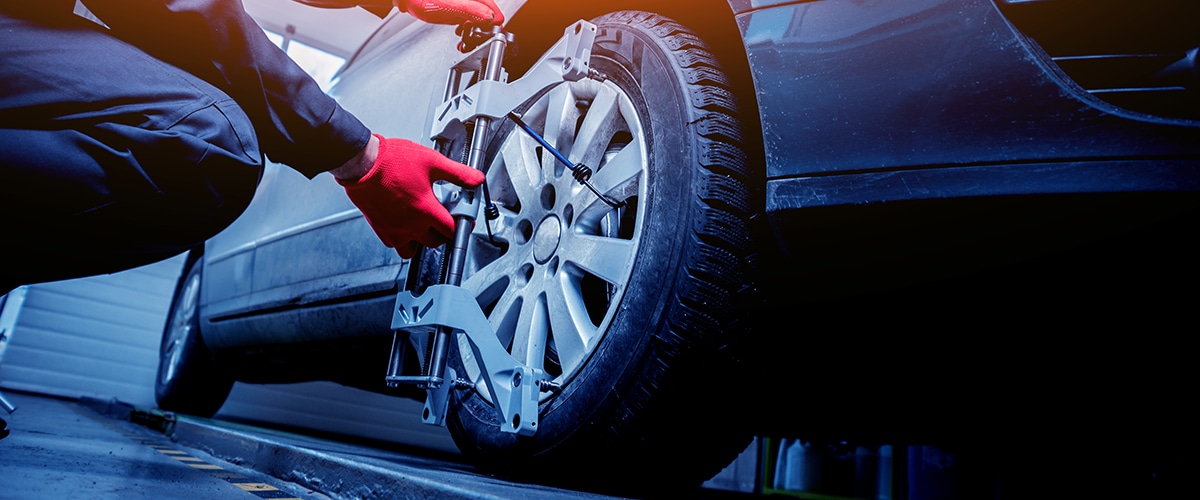 Alignment Repair: Simple, Easy, and Available Here at BMW of Houston
When discussing routine maintenance and services for your car in the West Houston area, you will hear the term "alignment" used frequently, as it refers to the proper placement and setting of then wheels on your new or used BMW. The alignment of your wheels is an important step for a variety of factors on your BMW, but it may often be ignored by drivers and by some mechanics. Fortunately, you do not have to be mechanically inclined to schedule a service appointment and let us handle your alignment repair needs here at BMW of West Houston!
Service Your Way
$100.00 Off
$50 Off $300, $75 Off $500 or $100 Off $750+ in Service Repairs
Why Come to BMW of West Houston?
While alignment and precision are important functional factors for all cars, each brand is unique, especially a new or used BMW. The suspensions and wheel bases of a BMW are usually more advanced than many average cars and might be different than what your neighborhood service garage might be used to seeing. Here at BMW of West Houston, our dealership is staffed by fully trained and certified BMW technicians who know all of the ins and outs of the BMW brand!
Why is Wheel Alignment Important?
Wheel alignment and proper balance is essential in a BMW, especially if you own a speedy sedan or roadster and are used to hitting the roads and feeling the adrenaline rush. While your daily commute may be predictable, the roads are most definitely not, and your wheels could be misaligned by simple things like potholes, uneven pavement, or minor accidents. Even if you are a safe driver with a relatively smooth commute, the alignment can be offset due to excess wear and tear. If you feel the car shaking when it is not supposed to, especially in then steering wheel, it could be a sign that your BMW is in need of alignment repair.
The Importance of Alignment Service
Failure to complete this task often results in the following:
Excess noise and vibrations
Excess wear on tires
Decreased fuel efficiency
Difficulty in maneuvering/steering
Excess skidding/slipping
Schedule Alignment Maintenance Today!
There is no reason to fret, however, because our service center is just a few clicks or a phone call away, so schedule an appointment at BMW of West Houston and have our service technicians look at your alignment. Even if you just have questions about it, we are a great resource to turn to, come see us today!
Hours
Monday

7:00 AM - 7:00 PM

Tuesday

7:00 AM - 7:00 PM

Wednesday

7:00 AM - 7:00 PM

Thursday

7:00 AM - 7:00 PM

Friday

7:00 AM - 7:00 PM

Saturday

8:00 AM - 4:00 PM

Sunday

Closed