The BMW brand is breaking new ground as they transition into the world of electric and innovative vehicles, and they certainly do it well. The BMW i8 lives in a world of its own, possessing an enormous amount of power under the hood, especially considering the fact that it is a plug-in hybrid vehicle.
Futuristic Design Combined with Exhilarating Performance: the Upcoming 2018 BMW i8!
It is near-impossible to not be impressed with the progressive and high-performing hybrid sports car that is the BMW i8. Sources indicate that we can expect the arrival of the 2018 BMW i8 in the spring of 2018.
The BMW i8 contains the appearance of a spaceship out of a science-fiction movie. However, there is no fiction in regards to this futuristic and sporty vehicle. BMW utilized Carbon Fiber Reinforced Plastic (CFRP) to build the foundation of the i8, which is both just as strong as steel and roughly half of the weight. The result? Even more responsive acceleration, quicker handling, and efficient as ever! Through the use of state-of-the-art BMW eDrive technologies, the hybrid 2018 BMW i8 can deliver an amazing 420 pound-feet of torque!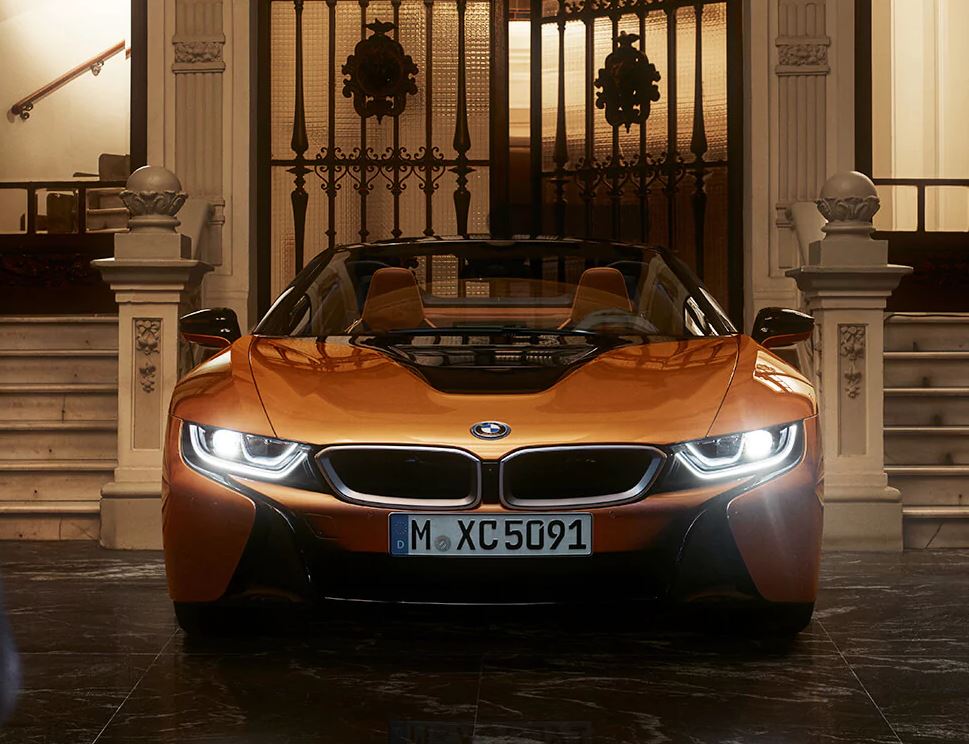 While the information available is limited regarding the 2018 BMW i8, it appears that it will receive a design facelift as well as an upgraded powertrain! It is safe to expect even greater horsepower than before, as well as a greater range of electric power. There is also going to be an available i8 Roadster, offering a convertible option for those of you who enjoy the wind blowing through your hair.

We Proudly Serve the Houston, Sugar Land, Pasadena and Katy areas of Texas!
At BMW of West Houston, customer satisfaction is our number one concern. Located at 20822 Katy Freeway in Katy, we invite you to visit our dealership to check out our selection of new BMW inventory! We'll be sure to keep up with any of the latest news regarding the 2018 BMW i8 as we patiently wait for its arrival. Feel free to contact us with any questions or inquiries. You're probably just as excited as we are about this upcoming vehicle.