Tire Services
at BMW of West Houston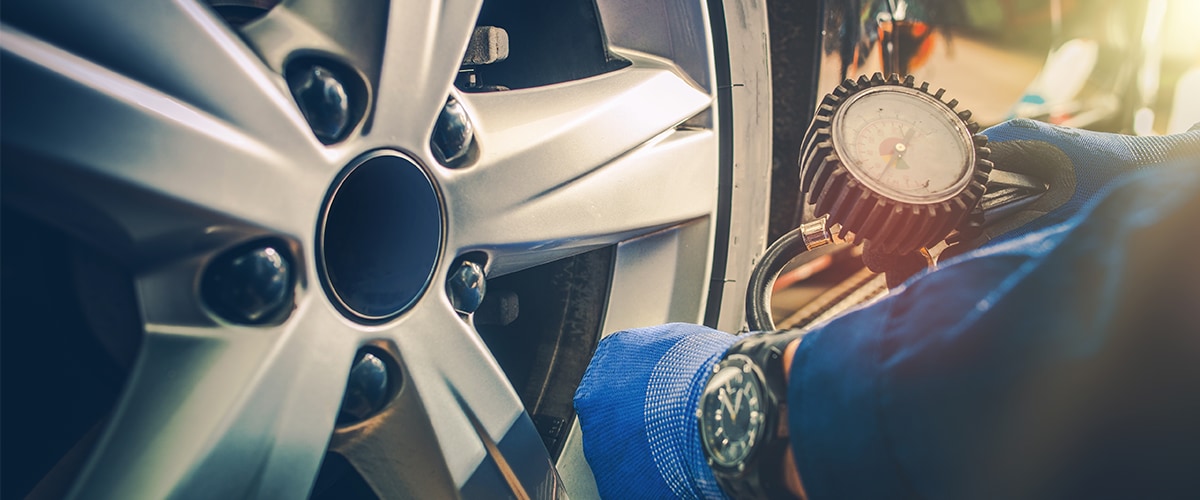 Get the Tires You Need, Here at BMW of West Houston
The tires of your BMW could, arguably, be the most important parts of the vehicle as the tires are the only vehicle component to ever make contact with the road. While the maintenance of your BMW can be quite predictable, the conditions of the roads in West Houston might not be and your tires may suffer because of it. Tires are like any other component of a car in that they are finite and can wear down due to excess usage or random objects. Fortunately, we are here to help at BMW of West Houston, so if your new or used BMW is in need of new tires, you can order them and have them mounted here at our West Houston BMW dealership in Katy, TX!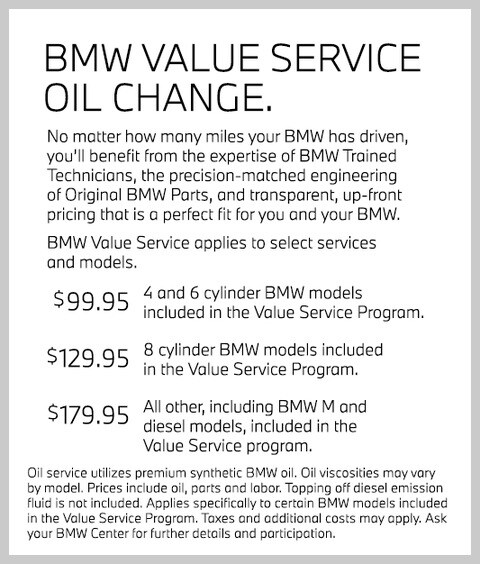 Service Your Way
$100.00 Off
$50 Off $300, $75 Off $500 or $100 Off $750+ in Service Repairs
Why Order Tires Through Us?
While you may be able to get tires at your nearest big box store, we always advise ordering tires through our tire center as all of these names are the most compatible with your BMW. These tires come highly recommended by BMW technicians and belong to top brands like Michelin, Continental, Pirelli, Bridgestone and Dunlop Tires. Each is sold at a competitive price, is exactly the right measurement for your new or used BKMW and each is guaranteed to last!
Importance of Changing Your Tires
We here at BMW of West Houston typically recommend a tire rotation once every 3,000 miles or so, but the scheduled maintenance plan in your owner's manual will have a better estimation. If you are unsure how long it has been, simply take a copper penny and place it in one of the long front trenches on the tire to see how far in it goes, using President Lincoln's head as a guide. If his head is completely or mostly covered by the tire, it means that your tires have adequate traction, but if the tire only covers a portion or none of his head, it is time for new tires!
The Importance of Maintaining Your Tires
Failure to rotate your tires regularly could result in the following consequences:
Decreased tire pressure
Hydroplaning
Potential damage to wheels
Excess skidding or slipping on smooth roads
Damage to road, legal penalties (Applicable when driving studded winter tires during springtime)
Vulnerability in general- low-tread tires may be damaged more easily by seemingly inconsequential objects
Schedule a Tire Rotation Today!
If you are a BMW driver around the West Houston area and your tires are in need of rotating, schedule a service appointment and order new tires today here at BMW of West Houston. We are located on Katy Freeway in Katy, TX and we hope to see you soon!
Hours
Monday

7:00 AM - 7:00 PM

Tuesday

7:00 AM - 7:00 PM

Wednesday

7:00 AM - 7:00 PM

Thursday

7:00 AM - 7:00 PM

Friday

7:00 AM - 7:00 PM

Saturday

8:00 AM - 4:00 PM

Sunday

Closed