Battery Services
at BMW of West Houston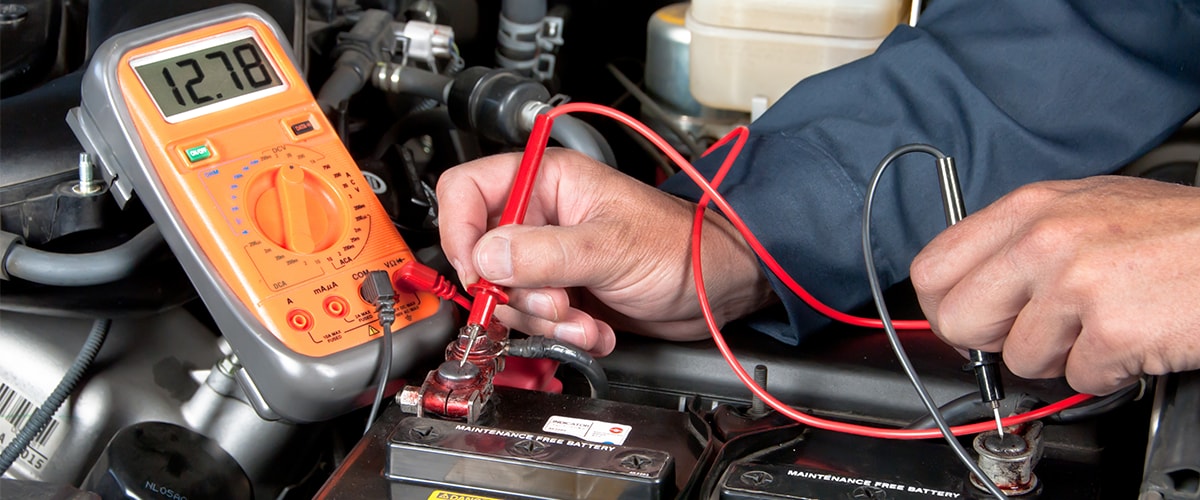 Get Your Battery Tested and Cleaned Here at BMW of West Houston!
Whether you are a self-described mechanical genius or do not have then first clue how to maintain your BMW, maintaining your vehicle's battery is important to its longevity. However, this procedure can often go overlooked by even the most mechanically-inclined drivers. After all, like any other electronic device, people may not consider the battery until it is dead and needs replacing. Some people do not know that car batteries can last for considerably longer than most AAs when they are properly maintained, tested, and charged. Fortunately, our service center here at BMW of West Houston is here to help so if you are a BMW owner in the West Huston area, then the time may be at hand to schedule a service appointment and come see us here at our on-location service center here in Katy, TX!
BATTERY REPLACEMENT
10% Off
SERVICE YOUR WAY
$100.00 Off
$50 Off $300, $75 Off $500 or $100 Off $750+ in Service Repairs
Why Go to BMW of West Houston for Battery Maintenance?
The short answer is that nobody knows BMWs like a BMW-certified technician! All of our technicians here at factory-trained BMW mechanics who know all of the ins and outs of the cars we sell. Rather than go through the hassle trying to take out the battery, clean, and test it yourself, you can simply schedule an appointment with us for simple and convenient service. Our certified technicians can clean, test, and replace your battery if necessary to get you back on the road and worry-free!
When Should I Consider Battery Maintenance?
As the batteries for newer and pre-owned BMW models may be different, we recommend you consult with the maintenance plan in your owner's manual for an exact time frame for when to have your battery serviced in West Houston. Often, people will maintain or have their battery maintained once every three months or will request that their service technician complete this task during their next routine maintenance appointment.
The Importance of Maintaining Your Battery
As with any other car part, the batteries of your new or used BMW can accumulate excess wear-and-tear, so proper maintenance is required to ensure they last for as long as a car battery should, about five to seven years. Failure to maintain can result in the following:
Unexpected shutdowns
Overheating
Decreased vehicle lifespan
Dimmed headlights when idling
Slowed or unresponsive vehicle start
Have Your Battery Serviced Today!
The battery is one of the most important parts of your new or used BMW, but like almost any other part of your car, it must be maintained to ensure it continues to function at a reliable pace. Schedule a service appointment here at BMW of West Houston and come see our service center today!
Hours
Monday

7:00 AM - 7:00 PM

Tuesday

7:00 AM - 7:00 PM

Wednesday

7:00 AM - 7:00 PM

Thursday

7:00 AM - 7:00 PM

Friday

7:00 AM - 7:00 PM

Saturday

8:00 AM - 4:00 PM

Sunday

Closed