See Why the BMW M8 is the Right Sports Car for Your Speedy Lifestyle
Are you looking to find the perfect sporty performance to take you on a cruise around the Houston area? Nothing quite does it like the BMW M8, available in both coupe and convertible styles to match your preferences. Here at BMW of West Houston, we want to make sure that you have all the information when it comes to choosing the right sports car. Even when matched up to popular competitors from Mercedes-Benz, Porsche, and Audi, the BMW M8 demonstrates impressive capability and comfort while offering a more affordable experience. Check out how they match up down below!
View Inventory
---
BMW M8 vs The Competition
---
BMW M8
Audi R8 Coupe
Mercedes-Benz AMG S 63
Porche 911
Porche Panamera
Performance
---
With models like the BMW M8, Audi R8 Coupe, Mercedes-Benz AMG S 63, and Porsche 911, you can expect a lot of power underneath the hood. Even though the Audi R8 equips a V10 engine, it doesn't outperform the BMW's 4.4-liter BMW M TwinPower Turbo V8, which delivers 600 horsepower and 553 pound-feet of torque - these numbers easily outpace the Audi R8. Similarly, the Porsche Panamera is well equipped with its twin-turbocharged V8, but with only 453 horsepower, it falls far behind the BMW M8 Gran Coupe. The Mercedes-Benz sports coupe offers impressive engine performance as well but even with a lot of power, it fails to match the BMW coupe or convertible for speed. The BMW M8 goes from 0-60 mph in a blistering 3.0 seconds. Neither rival is that fast, with both only managing 3.4-second speeds. Not entirely unexpected, the BMW M8 Coupe is faster when you hit the accelerator, as the 911 Carrera can do 0-60 mph in only 3.4 seconds - four seconds slower than the BMW.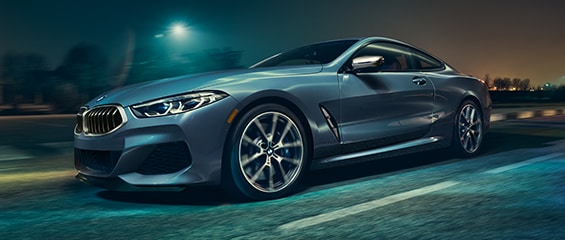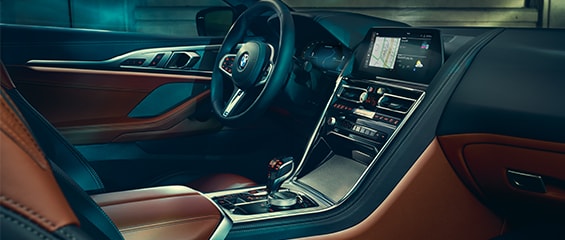 Interior Space
---
Just because an option is a sports car doesn't mean you and your partner shouldn't be able to enjoy a comfortable ride. The Audi R8 can only seat two, while the BMW M8, Porsche 911 Carrera, and Mercedes-Benz AMG S 63 both accommodate up to four. However, things get a bit more cramped up front for passengers in both the Porsche 911 Carrera and the Mercedes-Benz coupe. It offers less legroom and shoulder room than the BMW M8, which means you'll find yourself a bit more cramped on longer drivers. If you need to fit your next grocery trip in, you'll find that both the Audi, Porsche, and Mercedes-Benz options offer nowhere near the 14.8 cubic feet that the BMW M8 boasts.
Technology
---
The BMW M8 offers a similar range of features to those of its rivals but it holds one clear advantage that the others can't match - the M8 coupe and convertible are much more affordable! You can experience large digital information displays and touchscreens in the BMW M8 without needing to pay as much. It also offers amenities like 16-way power-adjustable front seats (not available in either the Audi or Mercedes-Benz coupe) and an arsenal of standard and available safety features - the Audi R8 lacks any driver assistance features. The M8 Coupe offers more speakers than the optional Bose® Surround Sound-System available in the Porsche 911 Carrera. You'll also enjoy more standard safety features than the Porsche, ensuring that you can drive with confidence wherever you go.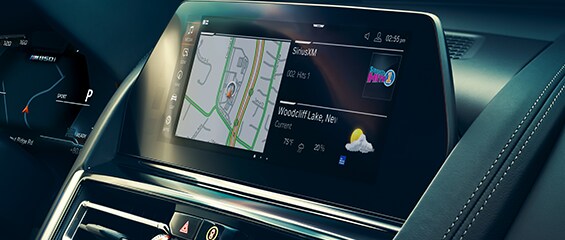 The BMW M8 Coupe and Convertible are Just Right for You
---
When you're looking for the best value for your weekend getaways with your partner, the BMW M8 checks off more boxes on your list than either the Audi R8, Porsche 911, Porsche Panamera, or Mercedes-Benz AMG S 63. If you're looking to test drive the M8, stop by our dealership today! We'll help you explore all that it has to offer.