Meet your vehicle at the place where it was manufactured.


Your exhilarating, initial journey should not be from the lot to your driveway, instead take a trip to the renowned BMW Welt in Munich, Germany and pick up your vehicle when you arrive.  Experience Europe by taking an exclusive VIP tour of the BMW facility, driving the famed Autobahn, choosing a Driving Adventure package from five available deals, indulging at world-class hotels and then meeting your vehicle at home at the end of your trip.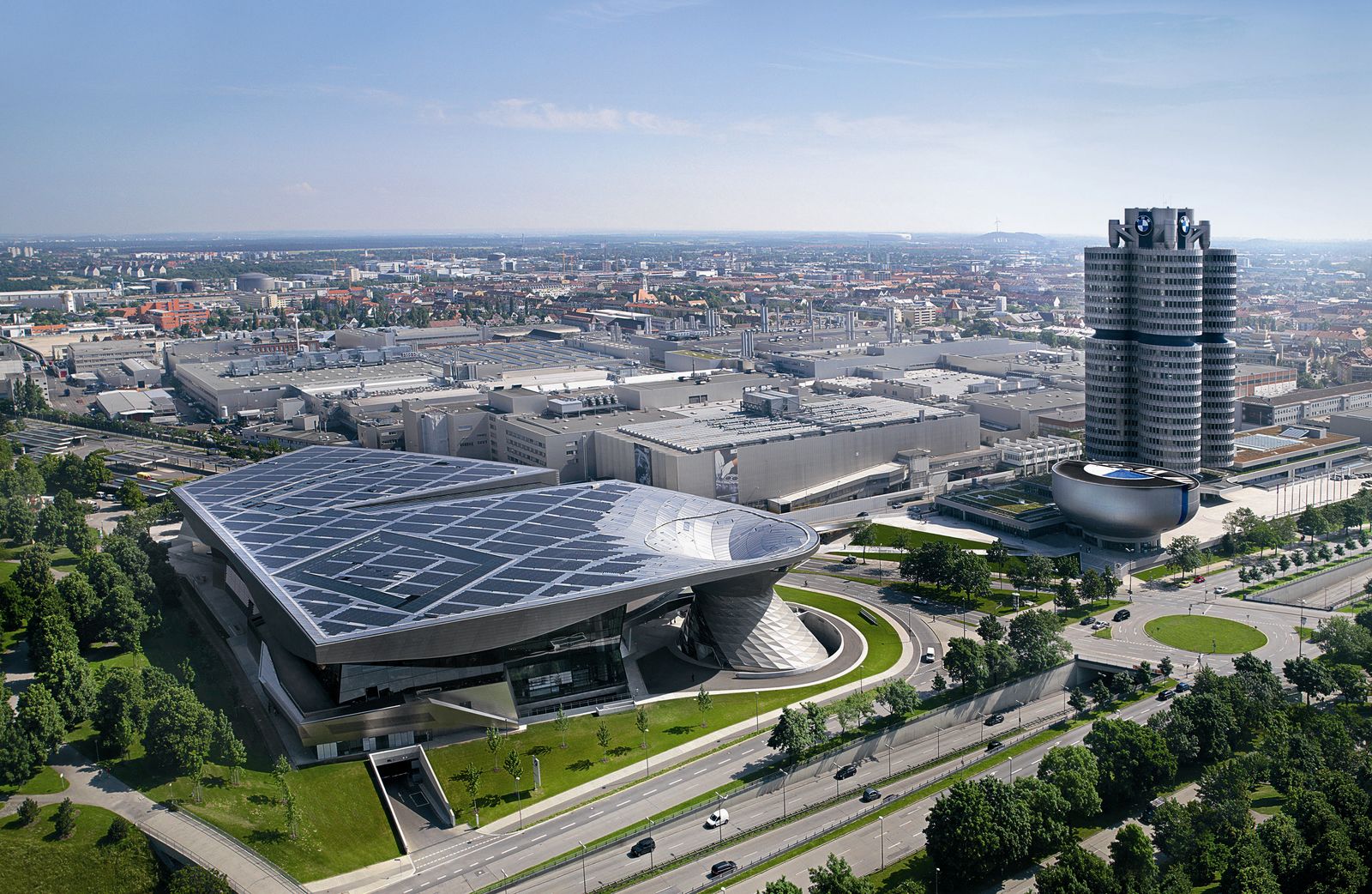 European Delivery price encompasses:
Complimentary shuttle service from Munich Airport to the BMW Welt or downtown Munich Hotel
14 days of complimentary European road insurance and registration
Complimentary factory tour and museum excursion 
European inland transportation from the drop-off point to the nearest port
Marine insurance
Customs duty and clearance
U.S. port processing and accessory installation
Wharf and handling fees
Savor all this plus the financial benefit of a lower cost than a traditional delivery. 
Step 1: Order your BMW, and save
            Visit Momentum BMW West to reserve your new vehicle for delivery, three months prior to your planned travel date.  Your BMW will be made to order so it is pertinent that the factory has sufficient time for production.
 Step 2: Plan your trip
            Decide if you want to include one of five, optional Driving Adventure packages as part of your trip, and take advantage of two-for-one cost savings with Lufthansa or any of their Trans-Atlantic Joint Venture* Partners.  Relax with award-winning in-flight service from any Lufthansa or joint venture carrier gateway, there are 217 in the U.S. with direct flights to Munich.  This all encompassing program offers discounts ranging from 5% to 15% with more flexibility in all three cabins: Economy, Business and First Class.    
Step 3: Pick up your vehicle at the BMW Welt           
This unbelievable experience at the BMW Welt, home of automobile exhibitions, an automobile delivery center and an event hub, will astound you.  Visitors are given an up close and personal familiarization with the BMW brand through a wide variety of exhibitions and events in the striking double cone.  Automotive displays and impressive BMW technology is demonstrated and will make your day memorable.  For young children, a Junior Campus provides a unique experience that inspires imagination while gaining technical knowledge too.  European Delivery ensures exclusive offers including a factory tour, BMW Museum trip, complimentary Delivery Center Cafe refreshments and more.  Your vehicle will be available for pickup on the delivery date specified on your purchase order.      
Step 4: Drive through Europe           
Your BMW was engineered for the winding mountains of Europe with its tiny villages and monstrous Autobahn for your pure entertainment, hence why it is only natural to drive your new car here first.  After selecting the perfect BMW it is only logical that you plan the ultimate driving experience in Europe to unleash the power of your vehicle on the open road.  This European Delivery program offers optional driving adventures that allows you to experience the best European hospitality and gives you access to VIP treatment at some of the most luxurious hotels in the world.  Select from these spectacular itineraries or create your own driving adventure:
Ultimate Luxury - Tour programs incorporate some of the most luxurious 5-star hotels in Europe that are custom-designed into 3 unique programs and range from five to six days:
Lakeside Luxury; Castles and Mozart; Spa, Sport, & Drive
Sampler Serenade - Tour programs designed for those who only have three or four days to travel:
The Black Forest; The Castle Road;
'Build your own' - Custom-tailored itineraries to best encompass your travel needs.       
Step 5: Meet your vehicle back home
            Come home to your BMW using one of the twelve drop-off sites at convenient locations in Europe:
    Austria
    France
    Germany
    Italy
    Netherlands
    Switzerland
    Belgium
The cost of transportation, customs clearance and duty and marine insurance are all included in the purchase price of all vehicles sold through the European Delivery program.  Every vehicle departs from Bremerhaven, Germany and will take approximately 6-8 weeks to the East coast and 8-10 weeks to the West Coast from drop off date to arrive at your local BMW center for final delivery. Be aware that dropping your car at any other location than Germany will extend arrival time.  Remove all personal items and accessories (such as the first aid kit and hazard warning sign) upon drop off. These items are not covered by insurance since only the spare tire, jack, and tools are allowed to be shipped with the car. It is recommended that the exterior of your vehicle is cleaned before you initiate shipment to the U.S. The Department of Agriculture requires vehicles entering the U. S. to be clean so you may want to visit a car wash prior to dropping off your car, especially if you have traveled long distances in Europe.
Your client advisor will notify you of your vehicle's arrival in the United States.
Please note that all European Delivery vehicles must be cleared by U.S. Customs and the Department of Agriculture and are subject to Customs exams upon arrival into the U.S. U.S. Customs has the right to inspect all vehicles which are imported into the U.S. at their discretion. You should be aware that release of the vehicle may be delayed if it is selected for exam by U.S. Customs. BMWNA, as well as our contracted broker, monitor this activity daily and communicate with U.S. Customs where necessary in an effort to expedite exams and the release of the vehicles. BMWNA does not recommend that our customers contact U.S. Customs directly and making correspondence with the agency will not speed up the release of your vehicle.
Upon U.S. Customs clearance, your vehicle will be processed at our Vehicle Processing Center. Please keep in mind that if you noted any damage on the condition report and your vehicle requires repair, it may delay the re-delivery of your vehicle. BMW will make every effort to have your vehicle re-delivered within the time lines noted above.
If you requested more than 2 months (3, 4 or 5 months) of insurance, you are required to drop off your vehicle at any of the German drop off locations. European Customs regulations mandate that the exportation process must start in the country of vehicle delivery, in your case Germany.All drop-off locations require 4 days advance notice to schedule a drop off appointment either by phone or email. Drop off locations are open Monday to Friday only. All locations are closed on Saturdays (with the exception in Munich) Sundays, German holidays and scheduled holidays. If you are planning to drop off outside of Germany, please check that country's tourist website for their specific holidays.
*Trans-Atlantic Joint venture partners = Lufthansa, Swiss International Airlines, Austrian Airlines, Brussels Airlines, United Airlines & Air Canada
Subject to change without notice. In order to qualify for this offer, you must purchase your BMW through the BMW European Delivery Program. Transatlantic travel is valid now through December 31, 2014. Offer is not valid with any other promotion or discount. Taxes, fees, surcharges and passenger facility charges are the responsibility of the user and excluded from the discount.